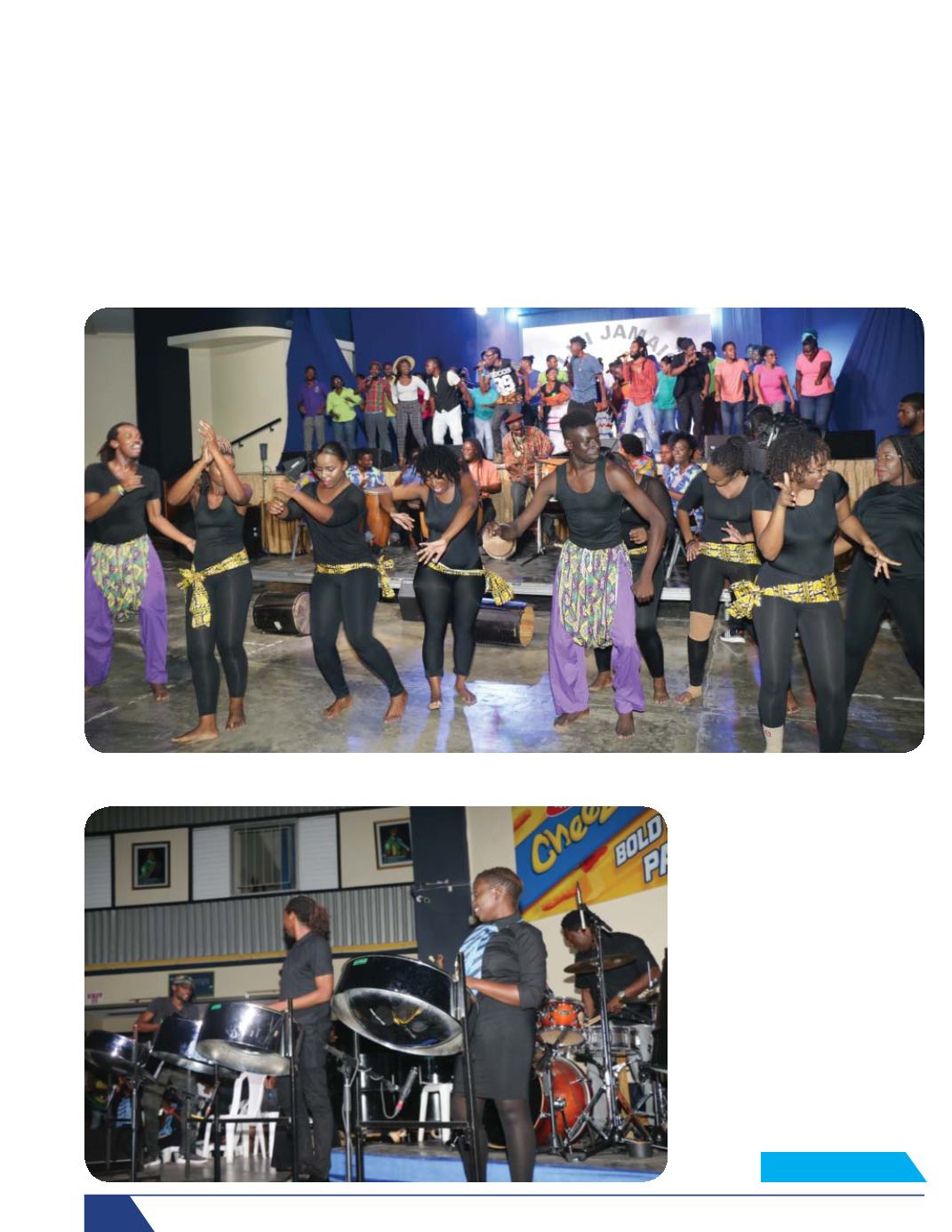 VOICES Bi-Monthly Magazine of the University of Technology, Jamaica |
April 2017
30
Festival of the Arts Celebrates UTech,
Jamaica Core Values
T
he Centre for the Arts, Advancement Division, in collaboration with the Calvin McKain Library and the FIWi Jamaica Project, UTech, Ja. hosted the
9th annual Festival of the Arts and Cultural Showcase on Thursday, April 6, 2017 at the Papine campus under the theme, "RAISE IT: Unleashing the
Transformative Power of the Arts." The one-day celebration included an art exhibition, a panel discussion and workshop on "Careers in the Arts,"
and culminated with the cultural showcase which celebrated the UTech, Jamaica Core Values of Respect, Accountability, Integrity, Service, Excellence,
Innovation and Team Spirit dramatized through student-led performances in dance, song, skits and instrumental pieces.
The Finale – "Ubuntu" comprising students of the Centre for the Arts and members of the FIWI Jamaica Masters in Residence programme.
The UTech, Ja Instrumental Band
expertly performed several pieces,
including "Honesty" by Billy Joel and
"Books of Rule" by the Neptunes,
prompting the packed audience in the
Alfred Sangster auditorium to request
repeated encores.
Cont'd on page 29