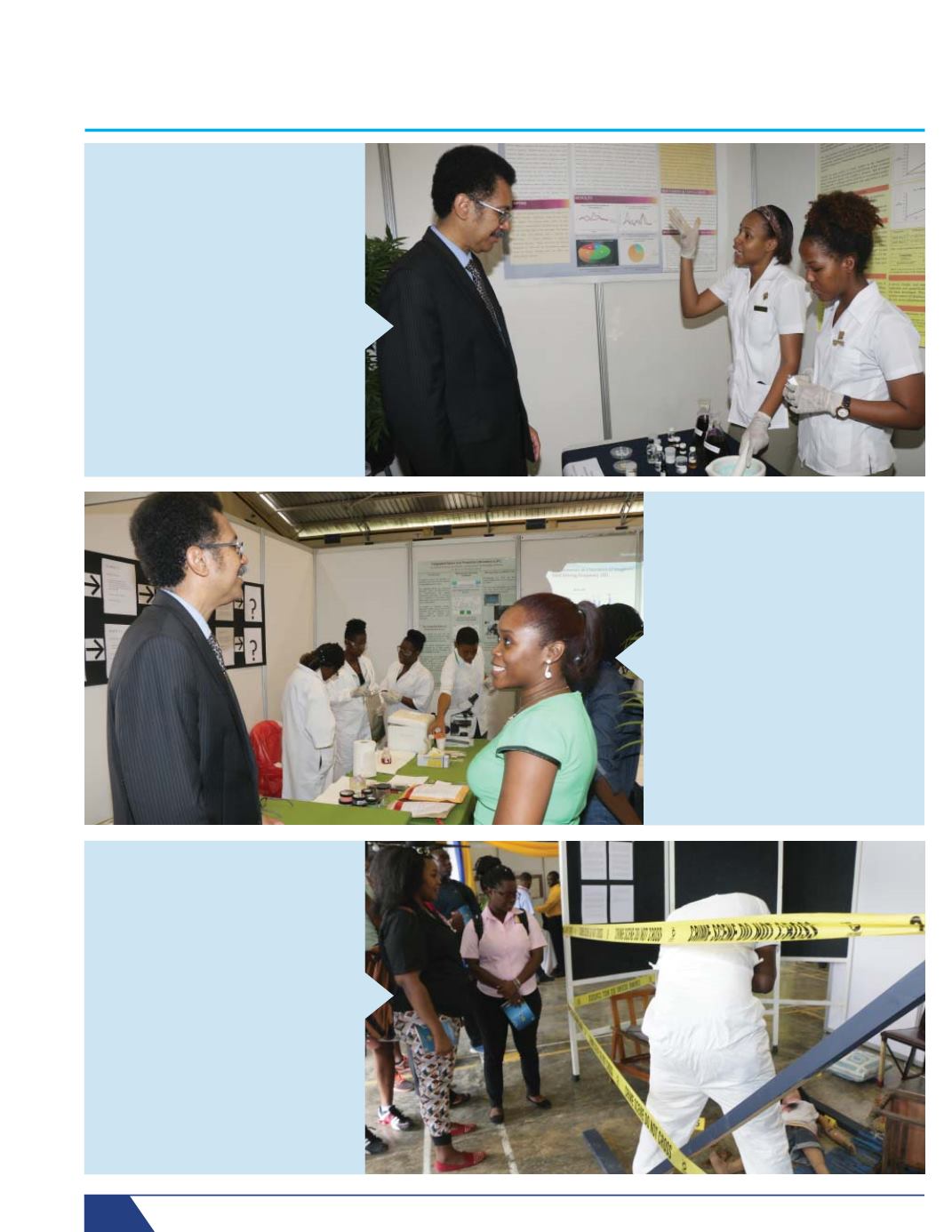 VOICES Bi-Monthly Magazine of the University of Technology, Jamaica |
April 2017
24
EXHIBITIONS
HOMEMADE TOOTHPASTE:
Pharmaceutical Technology students
Janelle Smith (2nd left) and Brittni
Dockery show President, Prof. Stephen
Vasciannie techniques of making
homemade toothpaste using simple
products found in the home.
CRIME SCENE DISPLAY:
A crime scene display erected by
students pursuing the
B.Sc
. in the
Forensic Science course of study
which attracted curious onlookers.
DISCUSSING
THE ART OF FORENSICS:
President Vasciannie, speaks with Dr.
Aneisha Collins-Fairclough, Lecturer,
Faculty of Science and Sport. In
the background Forensic Science
students prepare to demonstrate
laboratory techniques used to process
and analyse samples collected from a
crime scene.