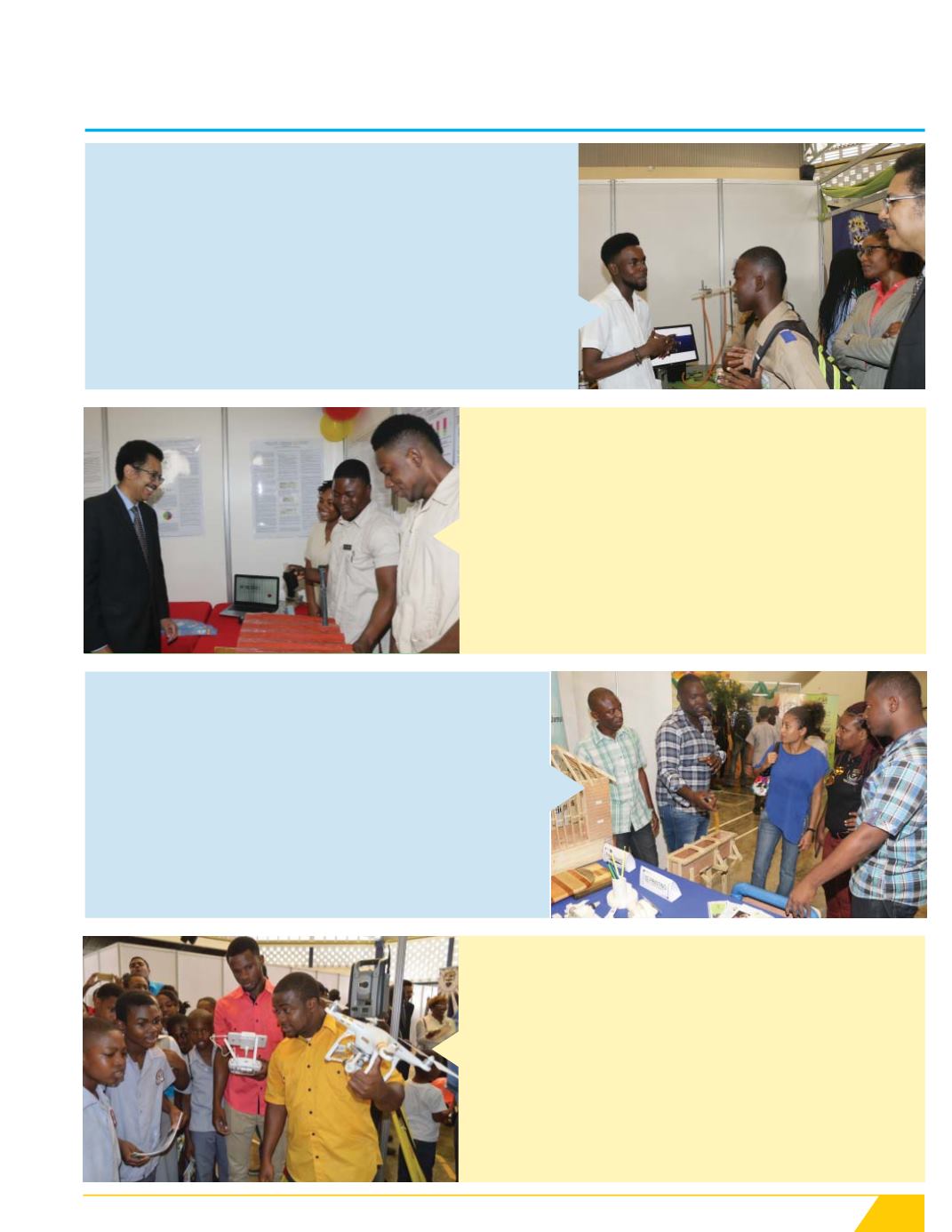 25
April 2017
| VOICES Bi-Monthly Magazine of the University of Technology, Jamaica
EXHIBITIONS
UNMANNED AERIAL VEHICLE TECHNOLOGY:
Students from Quest Preparatory School look on curiously as School of
Building and Land Management students Montel Hamm (left) and Stefan
Fiddler (right) explain the use of unmanned aerial vehicle technology used
for mapping in Surveying and Geographic Information Systems (GIS).
TALKING PUBLIC HEALTH:
Prof. Vasciannie raps with students from the School of Public Health and
Health Technology as they explain their exhibit. Students from left are
Danielle McDonald, Oshane Smith and Delano Gordon.
GAMING IN EDUCATION:
Stephen Francis (left), Faculty of Science and Sports engages Annotto
Bay High School student Cecil Lee (right) and Kevardo Brown (partially
hidden) in a quiz using the concept of gamification designed to assist with
the learning of scientific concepts. Prof. Stephen Vasiciannie, CD, (right)
and Dr. Kamilah Hylton, Dean of the Faculty observe the game.
3D PRINTING:
Faculty of Education and Liberal Studies Students explain the show
examples of products which were designed using 3D printing.