32 / 32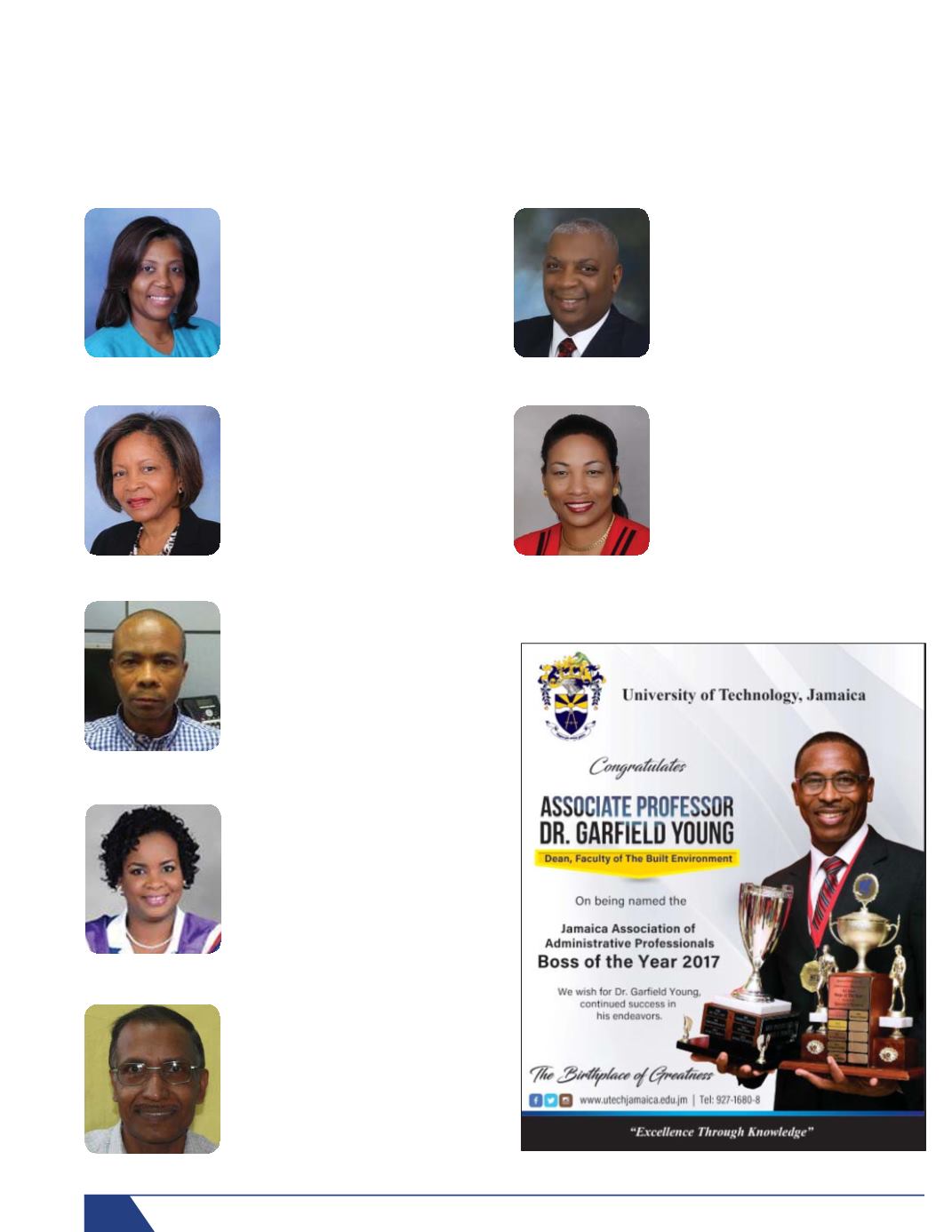 VOICES Bi-Monthly Magazine of the University of Technology, Jamaica |
April 2017
32
Recent Publications
UTech, Jamaica congratulates the following persons on their recent publications
Dr. Jeanette Bartley-Bryan,
Associate Vice President, Open and Distance
Learning
– contributing chapter on
UTech, Jamaica's Use
of ICT for Blended Learning for TVET
in joint
publication by UNESCO and the Commonwealth
of Learning (COL) titled, Using ICTs and Blended
Learning in Transforming TVET."
Dr Valoris Smith,
Lecturer, School of Business Administration
– article titled,
Accountability of Executive
Agencies: To Whom?
published in the Caribbean
Journal of Public Sector Management, Vol. 12,
Number 1, January 2017.
Mr Ian S. McGowan,
Lecturer, School of Computing and
Information Technology
– paper titled
Towards a Theory-Based Design
Framework for an Effective E-Learning
Computer Programming Course
published
in the proceedings of the 13th International
Conference on Cognitio n and Exploratory
Learning in Digital Age 2016 held in Frankfurt,
Germany.
Dr. Girjanauth Boodraj,
Associate Professor, School of Business
Administration
– article titled
Job Growth Expectations
among Young Entrepreneurs in Caribbean
Small-Island States
published in the
International Journal of Entrepreneurship and
Small Business Vol. 30, no. 3, 2017.
Dr. Paul Golding,
Dean, College of Business and Management
– article titled,
Implications of Concurrent
Application of Competition Law and
Administration of Regulation by a Single
ICT Sector Regulator."
The article has been
featured in the Fair Trading Commission's
publication: Compete, Vol. XXI, January 2017
Dr Gaunette Sinclair-Maragh,
Head, School of Hospitality and Tourism
Management
– chapter titled
Climate Change and
the Hospitality and Tourism Industry in
Developing Countries"
published in the book,
Climate Change and the 2030 Corporate
Agenda for Sustainable Development. The
publication is part of a book series: Advances in
Sustainability and Environmental Justice, Volume
19, pp. 7 -24.
Mrs Erica Lawrence,
Lecturer, School of Public Health and Health
Technology
– co-authored paper titled
Registered Nurses'
Use of Physical Restraints on the Medical
Floor in a Jamaican Hospital.
The article was
published in the Journal of Nursing and Patient
Care 1:2.