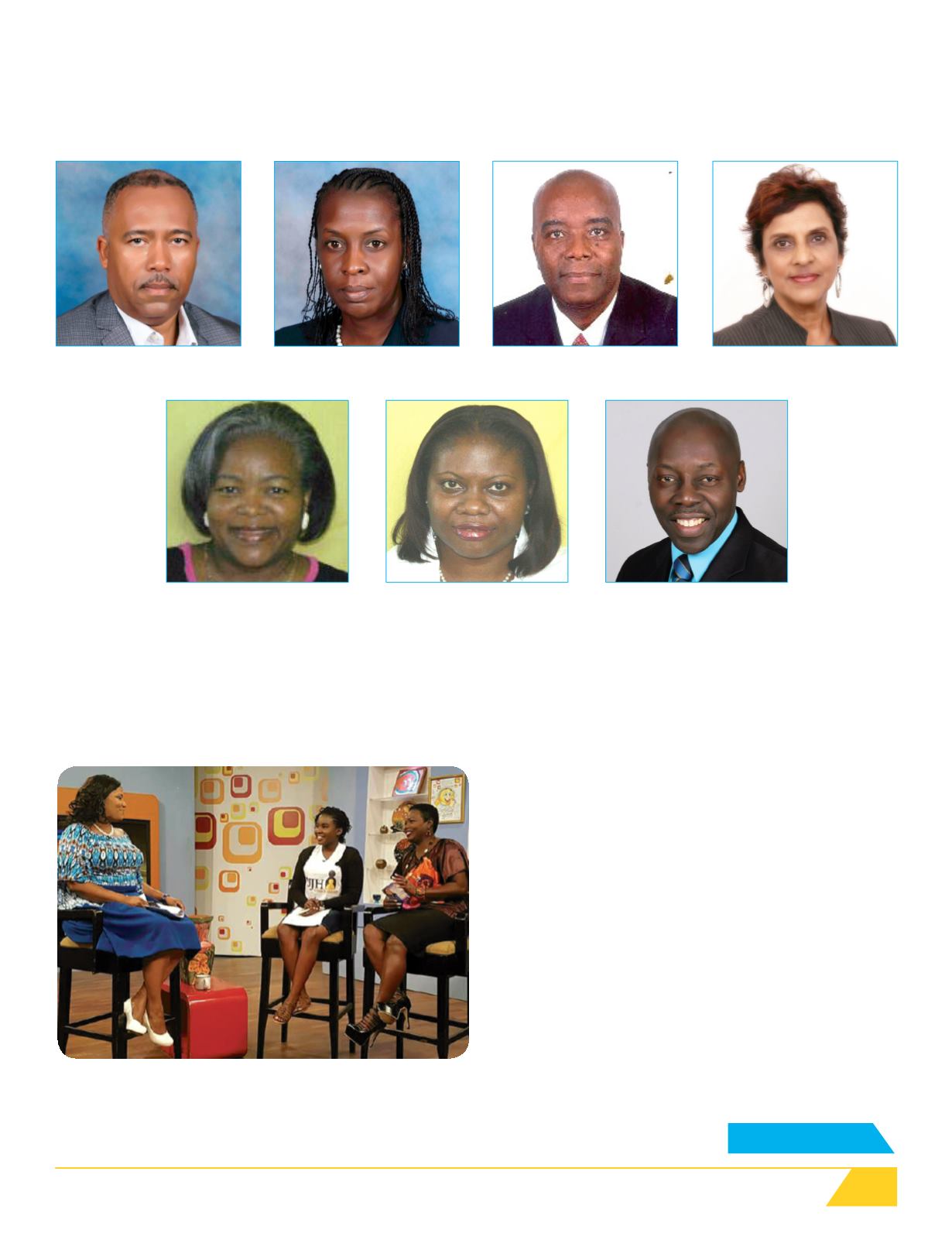 13
June 2017
| VOICES Bi-Monthly Magazine of the University of Technology, Jamaica
U
Tech, Ja. Helpers is a group of 21 University of Technology, Jamaica
students from various colleges and faculties who are doing the
Management of Meetings and Events University elective for Semester
2, Academic Year 2016-17.
Facilitated by their lecturer, Mrs. Diana Shakes, School of Business
Administration, each class takes the form of weekly meetings that bring
together a group of highly-motivated students eager to explore and
investigate field related topics.
The course equips students with the knowledge and skills of event planning
and meeting management through various modalities such as learning
activities, group discussions, presentations, simulation and applied problem
solving.
The UTech, Ja Helpers student group chose the Marie Atkins Night Shelter
located at 65 Hanover Street, downtown Kingston for their Management of
Meeting and Events final project.
At the invitation of the President, the following persons have been appointed as members of the University's Procurement Committee. Their tenure will be
for two years with effect from June 1, 2017.
Miss Danniell Brown (centre), 4
th
Year Bachelor of Arts in Communication Arts and
Technology (BCAT) student and President, UTech, Ja. Helpers, along with Minister
Kerrian Johnson of the Faith Worshipers Assembly of God and KJ Outreach
Deliverance Ministry in discussion with Smile Jamaica, TVJ host Miss Dahlia Harris
on Tuesday, April 11, 2017 during an interview on the programme.
UTech Jamaica in the Community
UTech, Ja. Helpers Student Group Hosts Charity Event for theMarieAtkins Night Shelter
New Procurement Committee
Cont'd on page 14
Mr Patrick Williams
Vice-Dean, FOSS (Chairman)
Miss Karlene Black
Vice-Dean, FENC (Deputy Chairman)
Mr Paul Brissett
Chief Business & Finance Officer
Dr Ruth Potopsingh
AVP, Sustainable Energy, CSEII
Mr Hector Wheeler
AVP, Advancement
Office of the President
Mrs Denise Stephenson Hammil
Senior Director, Planning &
Operations
Mrs Myrtle Weir
Lecturer, COBAM