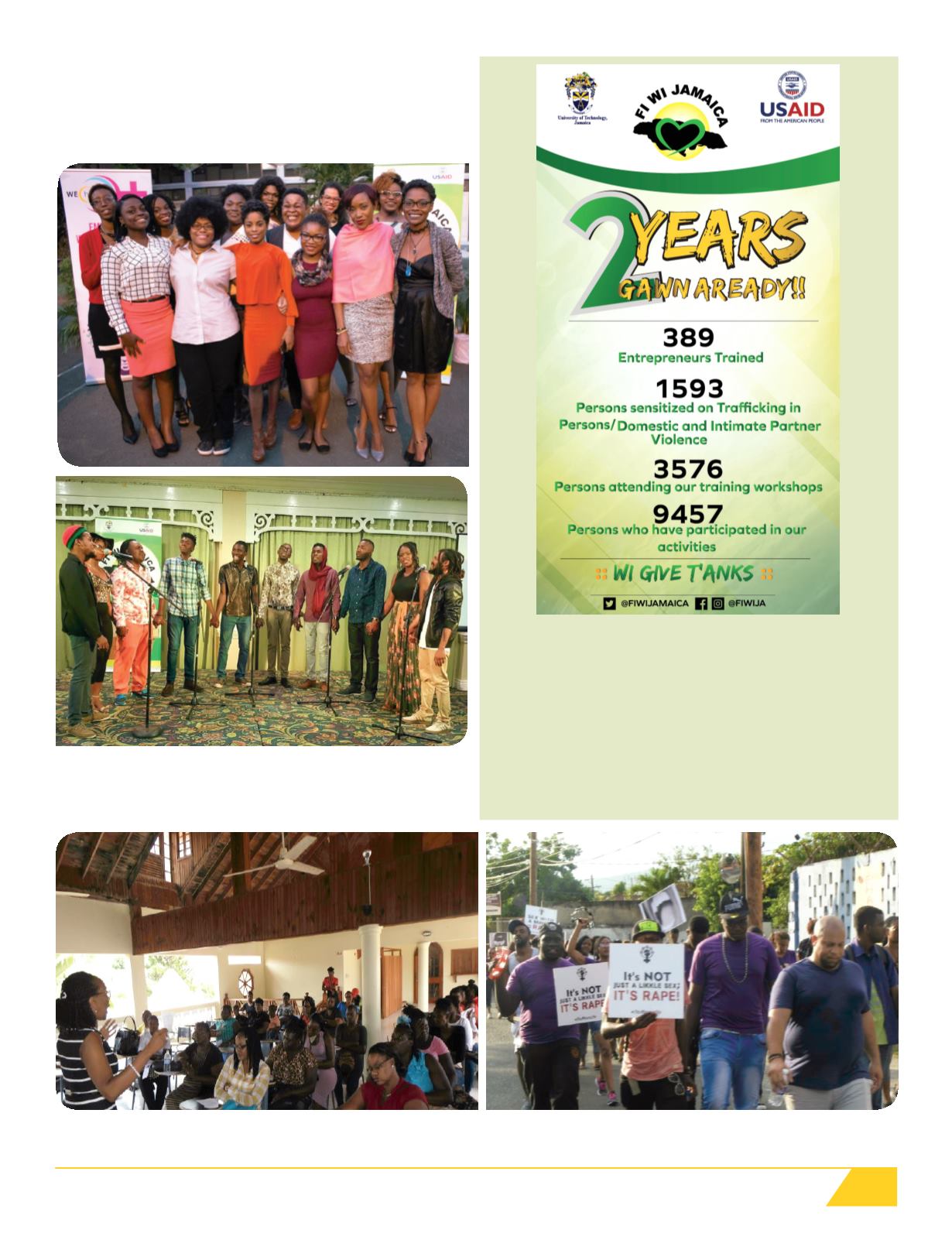 15
June 2017
| VOICES Bi-Monthly Magazine of the University of Technology, Jamaica
The overarching goal of the FiWi Jamaica Project is to empower members of socially
excluded and vulnerable groups through social, cultural and economic interventions
that strengthen public demand and advocacy for their respect, dignity and freedom
from discrimination and violence. The 3-year Project is funded by the USAID and
is being executed by the Division of Community Service and Development, UTech,
Jamaica led by Prof. Rosalea Hamilton, Project Director and her team.
Over the last two years, the Project has conducted 3,576 workshops across the
island; 389 entrepreneurs have been trained; 1,593 persons have participated
in sensitization sessions on trafficking in persons/domestic and intimate partner
violence; and 9457 persons have participated in the various project activities.
Fi Wi Jamaica Project
Marks 2 Year Milestone
(L-R) Prof. Rosalea Hamilton, Associate Vice President, Community Service and Development hosts a session on Sexual Violence against Women and Human Trafficking. At
right, men show their solidarity by participating in a march to end violence against women.
(L-R) Graduates who attended the Equality360 Graduation from the Social and
Economic Justice Advocacy Training Programme Cohort 1. Participants from the
Performance Group, Fi Wi Jamaica Masters in Residence Programme performing the
"Ubuntu Song" which was written collectively by the song writing group.