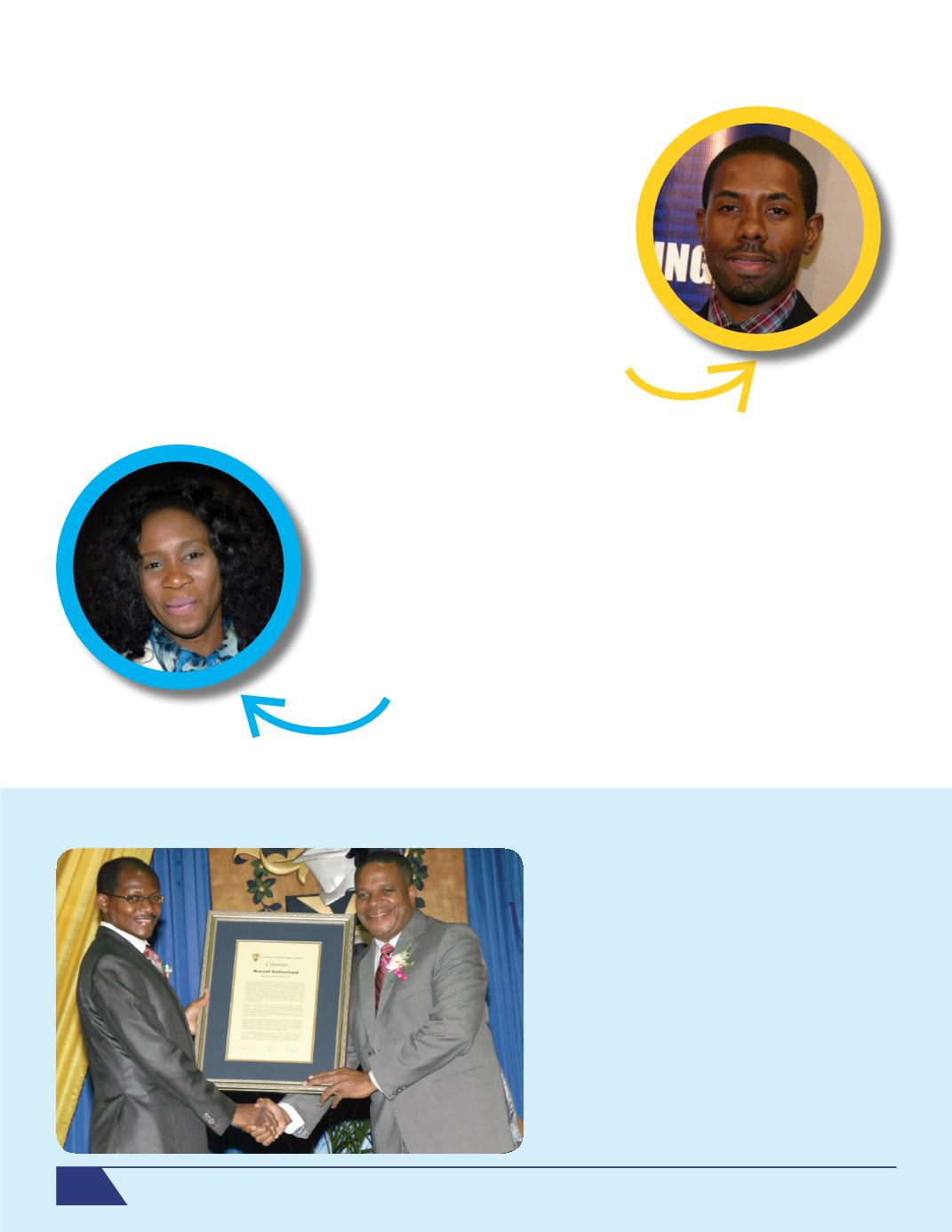 "I found it to be very rounded. Although my major was in Dietetics and Nutrition, I found that I could
do management, I could do research and I could do some IT. My first degree was in Dietetics and
Nutrition and now I am a Financial Advisor. I made the transition after I went to the Ministry of Health
and surprisingly I started most of my work in research. I did about six years of research at the Ministry
of Health. So that veered me away from the more technical side of Dietetics in which I have been
counseling persons, putting them on diets that improve their health or rehabilitate their health, etc.
To be honest financial advising is something that I've always wanted to do and I got an opportunity. I
drew from some of the courses that I did at UTech, so at the end of the day yes UTech has grounded
me basically to transition to almost any other profession even if it's not directly related to the field that
I've studied."
Tennien Black
Financial Advisor, Chancellor Insurance Agency
Class of 2003
Pursued: BSc in Dietetics and Nutrition
ALUMNI VOICES
"My CAST/UTech education"
"As a graduate of UTech I can surely say that UTech has been my platform. This was really where I
was exposed to everything - social interaction, the whole aspect of team work which allows you to be
disciplined, allows you to develop patience, develop character building and growth and to be positive and
confident.
The good thing about it is that I applied here at UTech after I finished the first degree and then I got a job
in Student Services immediately after I left school. I really was just transitioned into the university life."
Arlene Fisher
Administrative Support, Office of the Deputy President
Class of 2007 and 2010
Pursued: Bachelor for Business Administrative & Master of Business Administration
Prof. Colin Gyles, (left) Deputy President, presents Mr
Ronald Sutherland, President, UTech, Jamaica Alumni
Association (Jamaica Chapter) and General Manager of
FYAH 105 FM with the Distinguished Past Student Award.
The citation on Mr Sutherland, who is also a member
of the University's Council, praised him for his valuable
contribution of service to UTech, Jamaica and for his role
in the development of the alumni association and the
wider University community. The award was presented
during the annual University Awards Ceremony held at the
Alfred Sangster Auditorium on May 26, 2017.
Distinguished Past Student Award
VOICES Bi-Monthly Magazine of the University of Technology, Jamaica |
June 2017
18