32 / 32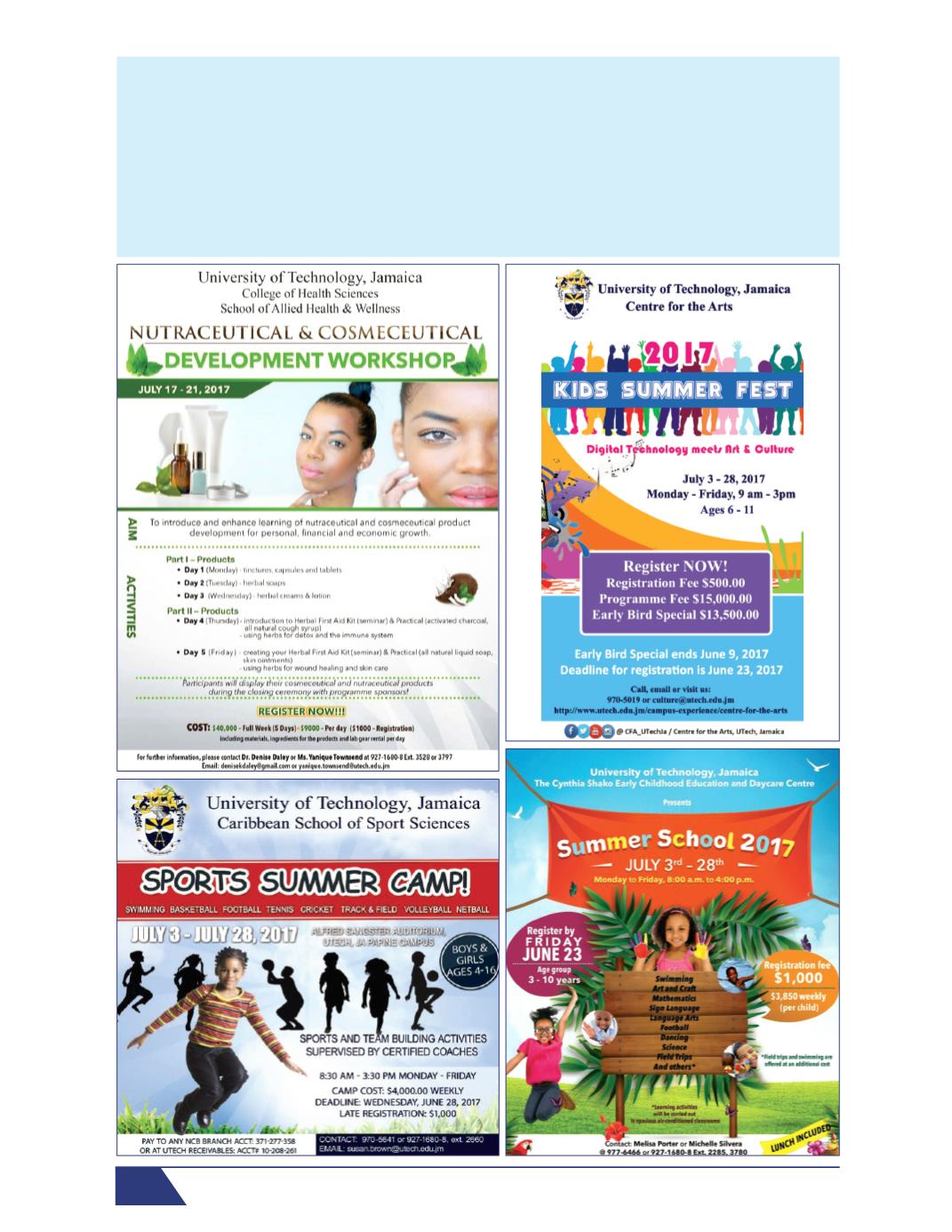 VOICES Bi-Monthly Magazine of the University of Technology, Jamaica |
June 2017
32
UTech, Jamaica Summer Programmes Expected
to Generate over $200 Million Dollars
O
ver three thousand students have registered in sixty-nine (69) courses of study being offered during the summer
semester across all Colleges and Faculties at the University. It is expected that these programmes will yield over
$200 M in revenue. In addition to modules being offered across colleges and faculties in the Sumer 2017 Semester,
several summer programmes targeting children as well as continuing education programmes in collaboration with the UTech,
Jamaica Academy are being hosted for adults. These programmes are expected to generate an additional $3.3 M.
Visit UTech, Jamaica website at
www.utechjamaica.edu.jm
for more information on summer programmes.