Vision
The CSEII seeks to position the University of Technology, Jamaica as a Regional leader for sustainable energy solutions through, interdisciplinary research, education, sustainable technologies, and innovation and consultancy service.
Mission Statement
The CSEII is committed to delivering services of a high quality through our enriched educational programme and innovative research to adequately meet the diverse energy needs at the local, regional and international level. Facilitating the growth of knowledge and honest intellectual inquiry, CSEII will contribute to economic development and improving the quality of the environment. We will continue to provide an enhanced customer service delivering fulfilling student and staff experiences.
CSEII Team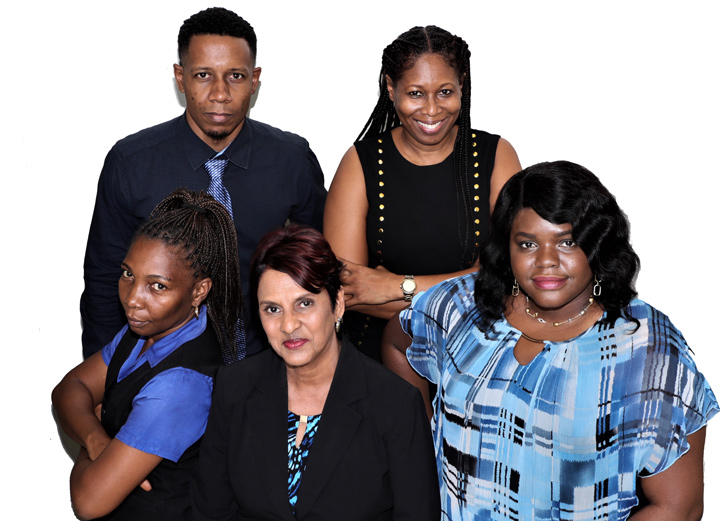 CSEII Objectives
The Institute seeks to stimulate innovation in sustainable energy and Climate Change, and influence behavior change for energy efficiency, conservation and management for more sustainable outcomes. We aim to find solutions for Jamaica and the Caribbean in research & development, special projects and consultancies, education and public outreach.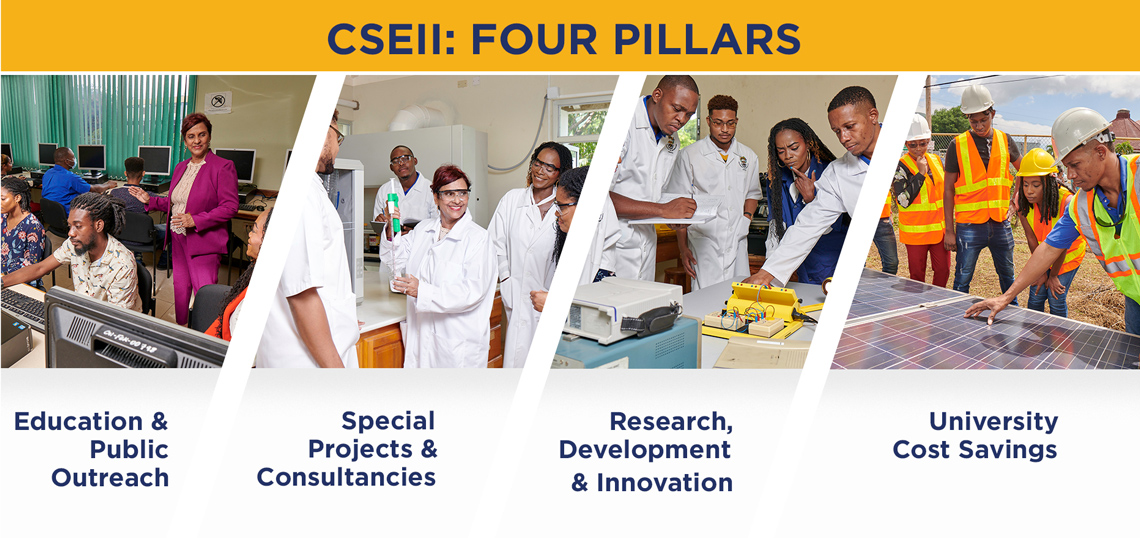 We focus on 4 pillars