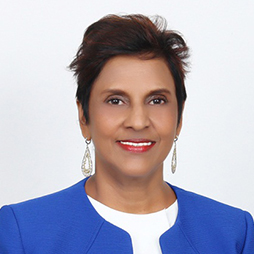 Welcome to your online connection with the Caribbean Sustainable Energy and Innovation Institute. CSEII is dedicated to sustainable growth and development through academic programmes, research agenda, consultancies, and outreach, local and international networks. Established by the University of Technology Jamaica Council in June 2014, the Institute is focused on innovation, entrepreneurship, self-actualization and community action in the Sustainable Energy Climate Change nexus.
Our people centered, planet-sensitive mantra seeks intra and inter-generational relevance as we bring you transformative energy/climate solutions. These are based on the principles of sustainable development and the University's core values of Respect, Accountability, Integrity, Service, Excellence Innovation and Team Spirit.
The CSEII is conscious of the need to operate across disciplines but we focus on four (4) discrete areas:
1. Education and Public Outreach
We train and develop talent in sustainable energy, Climate Change, Innovation and Green Business development. The Master of Science in Sustainable Energy and Climate is our flagship course that aims to create an equipped and capable work force to deal with climate change impacts and sustainable energy systems in addressing local and global sustainable development issues. The course is offered by the CSEII through the Faculty of the Built Environment. We offer short courses, workshops and seminars based on market demand for professional continuation studies. CSEII also offers continuous capacity building activities to complement our outreach. These are channeled mainly through the University's Community Service Programme, the hosting of exhibitions and public lectures.
2. Special Projects and Consultancies
The CSEII pursues consultancies and assembles local, regional and international experts to build academia collaboration to find solutions in sustainable energy and climate change. The Institute bids for national and regional projects to increase UTech/Jamaica's income stream from energy and climate change related work, while enhancing the University's share in consultancy services.
3. Research, Development and Innovation
We collaborate with academic units and industry leaders to strengthen industry-sponsored research and innovation. The Institute aims to develop creative sustainable solutions and energy innovation to position UTech as a leader in energy action. We hope to expand our contribution to national development by investigating secure and sustainable energy solutions to reduce dependency on expensive and environmentally damaging fossil fuel. International collaboration with other academic and research institutions, development agencies and individuals is essential to advancing this research agenda. Our objective is to facilitate the creation of new products and start-ups.
4. Cost Savings
Containing costs is an essential complement to generating income and supporting the University's financial success. The University's utilities costs have been challenging, with energy being at the top. To address this, the University established a Cost Savings Committee with representatives from the Facilities Management Department, Finance and Accounting, Security and the Faculty of the Built Environment. This Committee is chaired by the Head of the CSEII.
We welcome your engagement as a prospective student, researcher, energy entrepreneur, a client of our specialised training and services or just to discuss with us your solutions for the future. We value your engagement and look forward to hearing from you.
Dr Ruth Potopsingh
Associate Vice President- Sustainable Energy
Head, Caribbean Sustainable Energy and Innovation Institute