Hydrogen Gas as fuel for domestic cooking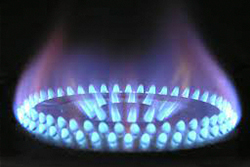 The University of Technology, Jamaica (UTech) through grant funding of €421,000 from the African, Caribbean and Pacific Group (ACP) and the European Union (EU) officially launched its innovative research project titled "The application of Solar-Powered Polymer Electrolyte Membrane (PEM) Electrolysers for the Sustainable Production of Hydrogen Gas as fuel for domestic cooking "at a special ceremony held on Thursday, October 18, 2012 at the Courtleigh Hotel and Suites in Kingston.
The funding will support collaborative work led by a team in a the School of Engineering at UTech with persons from Brunel University, London, University of the West Indies (UWI), Mona, the Ministry of Science, Technology, Energy and Mining (STEM) and the Bureau of Standards, Jamaica.
Read More (PDF)
---
Installation of Solar Panels in Collaboration with JPS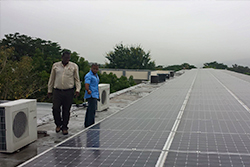 The UTech, Ja/ JPS Solar Project, spearheaded by the Caribbean Sustainable Energy and Innovation Institute, was completed on June 5, 2014 and involved the installation of a 100kW Solar Pv System at the Papine Campus. This solar energy facility consists of 402 photovoltaic solar panels, 6 invertors and 1 transformer. The solar panels are located on the UTech front lawn, the roof of the Faculty of Education and Liberal Studies and the roof of the Faculty of Engineering and Computing.
In one month the Solar PV system generated 6.75 MWh of electricity. The monthly savings from the generated amount totaled US$2,659.18 or JM$ 340,375.04. The savings derived have covered 33 % of the project cost has been recovered in less than 3 years. Environmental significance of the system is reflected in the 194.46 tons of carbon dioxide emissions avoided.
---
Global Fuel Economy Initiative - Baseline Study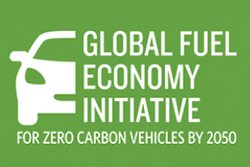 The objective of the UNEP-Global Fuel Economy Initiative (GFEI): Jamaica Country Project is to encourage the use of vehicle policies, to strategize and transform the transport sector in developing countries. The aim to help these transport sectors become more sustainable, with low emissions by acquiring more fuel efficient vehicles, which will improve public health, given the reduction in Green House Gas (GHG) emissions.
The three core activities of the GFEI are:
Data and research analysis of fuel economy potentials by country;
In-country capacity-building support for national and regional policy-making efforts;
Outreach and awareness campaigns raising to stakeholders (e.g. vehicle manufacturers)
Read More (PDF)
---
Water Management Project
Resulting from collaboration with the National Water Commission, the University of Technology, Jamaica in 2020, embarked on an ambitious programme of water management in an effort to further advance its sustainability goals.
Spearheaded by the CSEII in collaboration with the Facilities Management Department and independent consultants, the following initiatives have been undertaken:
Water Use Assessment Report
Installation of Smart Water Meters
Water Management Plan
Read More (PDF)