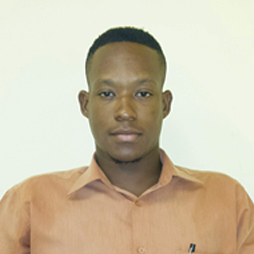 Roberto Ellis
BSc Urban and Regional Planning
MSc. Sustainable Energy & Climate Change
Urban Planner/Inspector of Mines, Ministry of Transport and Mining
I have a special relationship with CSEII as it is the place that moulded me into the professional that I am today. I was able to grow holistically working side by side with the dedicated staff of CSEII and its associates who have been movers and shakers in the areas of capacity building, environment, sustainable energy, and innovation. I feel a sense of pride knowing that the projects and initiatives I participated in during my 5 years working with CSEII as a Technical Assistant and later as a student in the Masters of Science in Sustainable Energy and Climate Change, had a transformational national and global impact.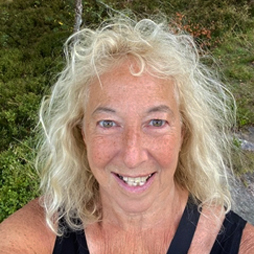 Sari Scheinberg
PhD - Organisation and Gestalt Psychologists
Founder, Senior Researcher, Developer, Innovator and Activist
Action Research Center for a Resilient Society, Gothenburg, Sweden
I was invited to join the pioneering MSc in Sustainable Energy and Climate Change led by the Caribbean Sustainable Energy and Innovation Institute (CSEII) from its inception in 2017 and had the wonderful opportunity to teach and supervise students from Cohorts 1 to Cohort 3. As an Organisation and Gestalt Psychologist, I have been responsible for introducing a collaborative way of learning, working, and transforming sustainability awareness into practice. Together with each Cohort group, it was exciting to teach and learn 'what it takes' to mobilize all of the various stakeholders, to jointly assess the various sustainability policies and practices and to identify what is working, not working, and develop ideas for improvements.
Working with Drs. Ruth Potopsingh, and Paul Ivey at CSEII has been a fantastic opportunity for me to learn about Jamaica's sustainability conditions and challenges. Together, we supported our very capable and engaged, students to identify exciting opportunities and to generate innovations needed - in the new businesses they proposed for their final research. This Master's Program clearly contributes to UTech's possibility of being a more Innovative University - for students, professors, and the community it serves.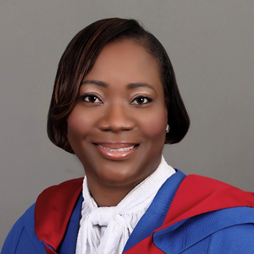 Tamara Hutchinson
BSc. in Hospitality and Tourism Management
MSc. Sustainable Energy and Climate Change
Director, Alternative Energy Plus Limited.
I learnt about the programme through a mutual friend, Mr Roy Taylor. I have a BSc. in Hospitality and Tourism Management but, working in the energy sector, I needed to expand my knowledge in the space in which I was operating. Being a wife, an active business owner and a mother of a ten and a nine year old with both preparing for PEP and GSAT. I still believed that I needed to make the sacrifice to push forth and be on the cutting edge of what was happening in the sector. I had many late nights preparing for church, home, family, business and school. But with the extraordinary support from all of my CSEII family, I completed my degree along with my husband and yes, my children also got the schools of their choice. The staff at CSEII were flexible, reassuring and understanding. My family got a new family that I can still count on. My connection with CSEII has left a positive indelible mark in my life forever.