Overview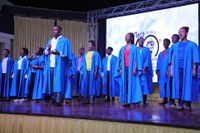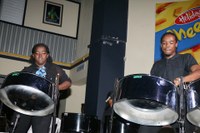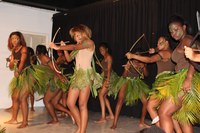 Centre for the Arts is devoted to providing our students with support and encouragement to work hard, build self-confidence and discipline, and be inspired to grow and excel!
---
Electives
Dance, Drama & Theatre Arts and Music are currently offered at the Centre as elective courses. Students accrue three credits towards their respective degrees through the Faculty of Education and Liberal Studies. Outstanding students from our courses form the UTech, Jamaica Art and Theatre Ensemble which at present, are being trained for professional performances.
Extra Curricular
Dance and Drama & Theatre Arts are also offered as extracurricular activities, along with Choir, Drumming, Instrumental Band,  Steel Pan and Visual Arts. The extra-curricular programmes are made available to students, staff and the wider Papine Community, who are interested in self expression through the arts. There is a scheduled time and day for each discipline, and students are expected to attend classes on a regular basis. Outstanding and committed members also form part of the UTech, Jamaica Art and Theatre Ensemble.
---
 Get Involved
Join the UTech, Jamaica Art and Theatre Ensemble
Participate in our productions, workshops, exhibition and other activities.
Become a Patron
---
Services
CFA offers…
Community Outreach Activities through Cultural Productions, Presentations, Consultation and Workshops.
Professional Performances by UTech, Jamaica  Art and Theatre Ensemble.
Workshops geared towards students, staff and Creative Industry Professionals
Facility Rental and Tours 
     Caribbean Sculpture Park
     Centre for the Arts Main Room and Dance Studio