News & Events
events . happenings . news . notices
about -|- entry requirements -|- specialisation areas -|- credit & diet fulfilment -|- staff -|- downtown cities lab@KRC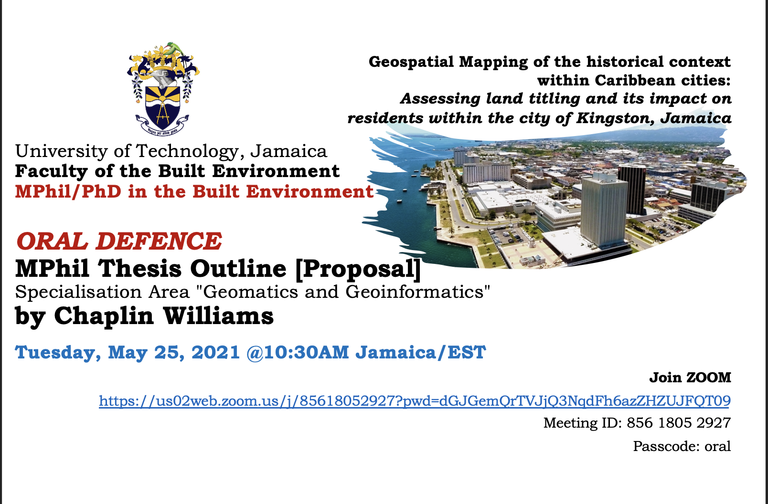 Chair -Dr. Andrew Lamm, Vice Dean Faculty of Science and Sports, UTech, Ja.
External Reviewer -Dr Charisse Griffith-Charles, Senior Lecturer/ Land Administration/Surveying, Department of Geomatics, Engineering and Land Management, UWI-St. Augustine.
External Reviewer -Dr Thera Edwards, Map Curator and Lecturer, Department of Geography and Geology, UWI-Mona.
Internal Reviewer -Dr Earl Bailey, Urban Planner Senior Lecturer, Faculty of the Built Environment, UTech, Ja.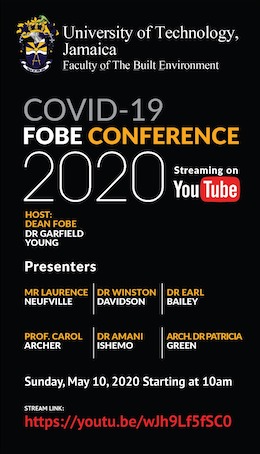 January 23, 2020 Inauguration of the FOBE Downtown Cities Lab@KRC of the MPhil/PhD in the Built Environment
MPhil/PhD in The Built Environment students participated on Day-2 November 8, 2019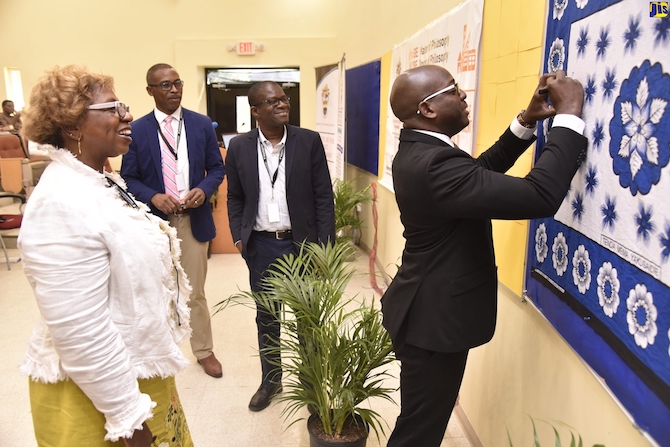 Making FOBE MPhil/PhD official programme Launch signature on November 7, 2019, Minister without Portfolio in the Ministry of Economic Growth and Job Creation, Senator the Hon. Pearnel Charles Jr. (L-R) Arch. Dr Patricia Green FOBE MPhil/PhD Programme Director, Dr Garfield Young Dean Faculty of The Built Environment, Dr Paul Ivey Associate Vice President for Graduate Studies, Research & Entrepreneurship  (photo: JIS)
Faculty of The Built Environment -|- 876-977-107(T) -|- 876-927-1680/8 (T) 2619(Ext) -|- <fobemphilphd@utech.edu.jm> -|- Patricia Green PhD -|- Programme Director -|- 3089(Ext) -|- 876-788-9483(M) -|- <patricia.green@utech.edu.jm>