Career Development Services
Career and Development Service is a series of activities prepared by the Career and Placement Unit to help promote students' careers. These activities are:
 Career Counselling

Make appointments for individual or group counselling sessions. We provide guidance to individuals and groups who are making career decisions for the first time or those who are at a cross roads and are considering changing their current career path or other related career needs.
Career Coaching

Get connected with your passion, purpose, values and other critical areas of your ideal world of work by engaging in career coaching sessions.

Employment Empowerment Sessions

These sessions are geared towards preparing final year students for the job market. However, we encourage all other students to participate, as these sessions are tailored for students' success. 
Read more...
Symposiums, seminars and other forms of discussion

This is where relevant and or topical issues relating to the employment process are discussed. It is also an opportunity to meet prospective employers.
Mentoring Programme

The Centre, along with team members from the division and the alumni office coordinate this programme that pairs third and fourth year students with successful employers who can further assist in their preparation for employment. 
Read more...

Check out Our News Letter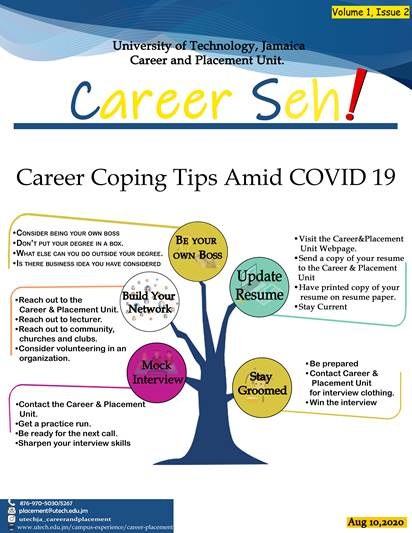 Mentorship Manual