Career and Placement Officer's Message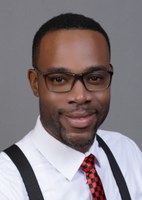 Career development is a lifelong process that involves twists, turns and tough decisions. The Career and Placement Unit at the University of Technology, Jamaica stands as your partner and support system in making these crucial decisions that greatly impact your quality of life. Being within the Division of Student Services and Registry, the Career and Placement Unit offers numerous services, programmes and events designed to ensure that our students have the best training and options, as they transition into the working world. Some of our services include Personality Assessments, Resume Vetting, Job Placement and Recruitment. The unit has created relationships with corporate partners to give our current students and graduates the opportunity to be marketed to firms of various sizes and industries relevant to their career choice.
Welcome to the UTech, Ja. Career and Placement Unit's online adventures in career decision-making. From this, we hope that your journey and your experiences throughout your university life will help you to make the right choice. We hope you visit us soon to learn more about how we can help you. We are located on the first floor of the Student Services building (beside the Medical Centre).


Maurice Colquhoun, JP
Career and Placement Officer