Henry Paula, Ms - MPhl
Lecturer- SOE | Chemical Engineering (STUDY LEAVE)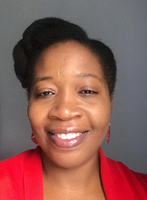 Email:

Phone:
CURRENT MODULES TAUGHT:
Undergraduate
CHE4046 Chemical Engineering Plant Design & Economics II
CHE4025 Plant Design and Economics
CHE2001 Transport Phenomena (Unit Operations 1)
Research Topics
Air Quality
Energy Modeling
Waste Treatment Systems Design
Engineering Education
Publications
P. O. V. Henry, M. A. Hall and D. A. Plummer, "Exploring female Enrollment and Outcomes in Chemical Engineering and their Experiences in Pursuit of a Career in STEM," in SAIEE Africa Research Journal, vol. 112, no. 4, pp. 198-206, Dec. 2021.
P. O. Verona Henry, M. Ava-Gaye Hall and D. A. Plummer, "Female Enrollment and Persistence in Chemical Engineering at a Caribbean National University and their Employment Success after Graduation," 2020 IFEES World Engineering Education Forum - Global Engineering Deans Council (WEEF-GEDC), 2020, pp. 1-5, doi: 10.1109/WEEF-GEDC49885.2020.9293668.
Henry, Paula & Campbell-Fraser, Jan-Cherie & Virgo, G.. (2014). Effects of Cooperative Learning on the Performance and Attitude of Chemical Engineering Students in Mathematical Modelling.