Barrett Brandeice, Ms - MSc, LSSYBC,
Lecturer: Chemical and Biological Engineering Programme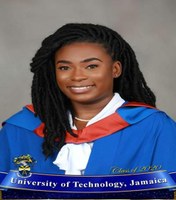 Phone:
CURRENT MODULES TAUGHT:
Undergraduate
Che3004 Heat Transfer (Unit Operations IV)
CHE 3008 Mass Transfer (Unit Operations V)
CHE3001 Particle Technology (Unit Operations III)
CHE1001 Elementary Principles of Chemical Engineering
CHE2004 Chemical and Biological Processes
Research Topics
Sustainable Waste Management
Renewable Energy
Bioproduct
Publications
Barrett, B. and Aples, N. (2020). Assessment of Heavy Metal Pollution and Potential Ecological Risk in Waste Activated Sludge from Domestic Wastewater Treatment Plants Located in Eastern Jamaica. Journal of Arts Science and Technology (JAST) Vol. 13, No.2.