Zoom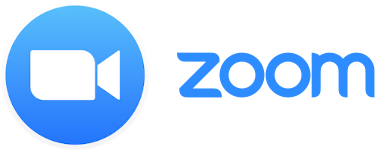 As of January 2023, Blackboard Collaborate (BBC) will be replaced with Zoom Education to support online teaching and learning at the University.

Zoom is a videoconferencing tool that allows you to communicate and collaborate online in real-time using text, video, and audio. As a moderator or participant, you can speak, share webcam video, chat, screen-share, use whiteboard tools, conduct meetings, record meetings, and deliver presentations. Zoom can operate on PCs, laptops, tablets, and smartphones.
If you are Faculty/Staff with a UTech, Ja. zoom account , you can login to your account here.
NB. Please ensure that your UTech, Ja. Zoom account has been activated.
To sign in to Zoom with Single sign On (SSO):

Zoom web portal
1. Go to your UTech, Ja's Zoom URL: https://utech-edu-jm.zoom.us
2. Click Sign in.
You will be redirected to your single sign-on provider to sign in.
After signing in, you will be redirected back to the Zoom web portal.

Zoom desktop client
1. Click Sign In with SSO.
2. Enter your company domain : "utech-edu-jm".
3. Click Continue.
You will be redirected to UTech, Ja's Office 365 to sign in.
After signing in, you will be redirected back to the Zoom Desktop Client.

Zoom mobile app
1. Download and install the zoom app on the mobile device  (see links below)
2. Open the app and tap the "SSO" link, located below "or sign in with"
You will be prompted to enter your domain credentials
3. Then enter your company domain: "utech-edu-jm".
4. Tap Continue.
You may be redirected to UTech, Ja's Office 365 to sign in.
After signing in, you will be redirected back to the Zoom Mobile App. An email may be sent to you, requiring that you activate your zoom account
Download Zoom
Download on your iPhone®, iPod touch®, Android™ device or Windows device