UTech Foundation Donates $2M for Campus Signage Restoration Project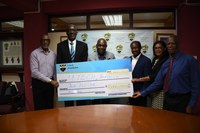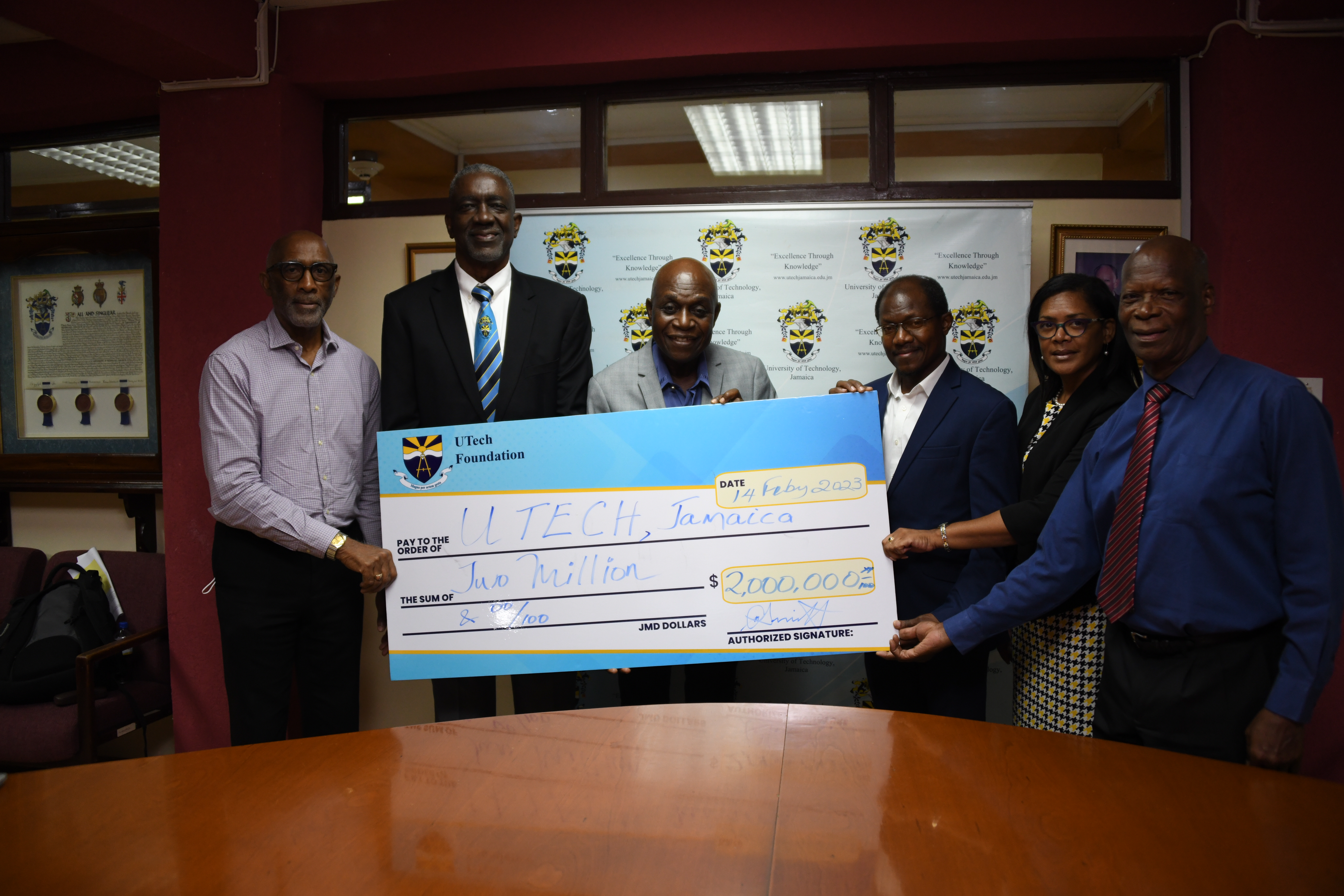 Professor Colin Gyles, CD (1st right) Acting President, University of Technology, Jamaica, and Marion Brown, Vice President and University Registrar accept a symbolic cheque for $2 Million for a signage restoration project at the University's Papine Campus, from members of the UTech Foundation (from left) Earl Samuels,  Eric Crawford, (President), Rev. Jim Parkes, and Noel Smith (right). The presentation was made at a courtesy call on February 14, 2023, at the Papine Campus.
The signage restoration project is being coordinated with the UTech, Jamaica Marketing Unit and is expected to be completed within three months.  The project will see the replacement of sixty-one (61) signs across the Papine Campus, complete with protective covering to ensure longevity.
The UTech Foundation (formerly C.A.S.T Foundation) was founded in 1988 by a group of persons from the Private Sector who appreciated the contribution of the institution to the development of Jamaica's trained professionals who then formed the critical leadership in many of the industrial and commercial enterprises operating in Jamaica. Since then, the Foundation has consistently awarded scholarships to UTech, Jamaica students and provided bursaries to faculty members to pursue graduate-level qualifications overseas. 
End.
Contact:
Michelle Beckford 
Corporate Communications Manager
University of Technology, Jamaica
Telephone: 876 970-5299 
Email: mbeckford@utech.edu.jm