Distance Learning Resources
Main Benefits of Distance Learning
Convenient – set your own pace for learning
Accessible – available anywhere and anytime
Flexible –  set your own schedule
Interactivity -  engaging content


eLearning Tools and Technologies
Our eLearning webpage has a list of resources, training manuals, and guides used in our online and distance learning deliveries. Visit our eLearning page to access platforms such as UTechOnline, Blackboard Collaborate, Zoom, Turnitin, and Microsoft 365.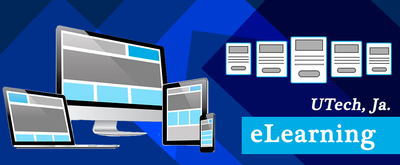 Best Practices in Online Education
* Forums and Assessment in Online Learning 
Downloads. 
Prospective Student Guide (Distance Education Opportunities)
Newsletter