Photographs
Receiving Certificate Photographs
The official photographer assigned to the University is Bryan Studios Limited. Only the official photographer will be allowed to take photographs during the ceremony. No portraits will be taken on Graduation Day.
Graduation Photo Package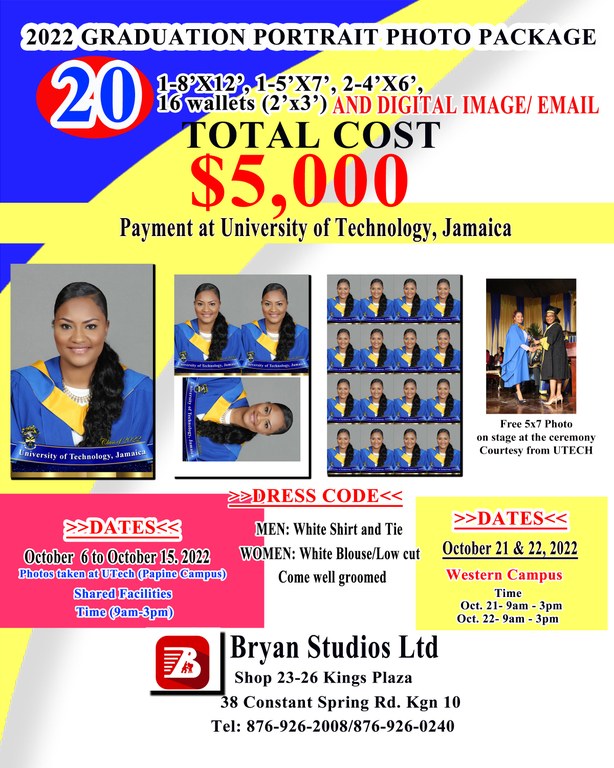 The Graduation Photo Package will consist of twenty(20) photographs consisting of:
1 - 8 x 12

1 - 5 x 7

2 - 4x6

16 - wallet size

Packages will be done at Shared Facilities upon presentation of printed financial clearance letter from the finance department and payment receipt.
Dress Code
Males: White Shirt and Tie. 
Females: White Blouse/Low cut.
Please note the Graduation Package is inclusive of Photographs.
Extended Photo sessions will be at Bryan's Photo Studio Mondays to Fridays between November 7th and 25th, 2022 
All photos must be collected from Bryan Studios Ltd.
BRYAN STUDIOS LTD.
38c CONSTANT SPRING ROAD
KING'S PLAZA
TEL: 926-0240/926-2008/929-3917