Dean's Message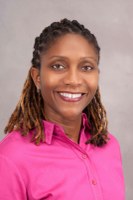 Welcome to the website of the Faculty of Science and Sport. As the name of the Faculty suggests, we seek to fulfil the University's commitment to be the driving force for the development of science, technology and sport for enhancing social and economic progress.
We have chosen as our motto, "Solving problems.... keeping the vibes", to highlight our commitment to using and promoting the scientific method for solving problems through the creation and dissemination of knowledge, while fostering team spirit, competitive effort and good relationships through sport.
The Faculty fulfils its mission through three (3) schools and two (2) centres. The schools are: the School of Natural and Applied Sciences (SONAS), the Caribbean School of Sport Sciences (CSOSS) and the School of Mathematics and Statistics (SOMAS). The centres are: the Centre for Science-based Research, Entrepreneurship and Continuing Studies (CSRECS) and the Department of Sport (DOS).

The Faculty seeks to be a catalyst for national and regional development by:
Developing courses and preparing graduates to fill the needs of society.

Offering consultancy services to governments and industry to solve pressing national and regional problems.

Engaging in problem-solving action research.

Applying scientific principles to the teaching and practice of sport.

Preparing world-class athletes and putting on high quality sporting events.
I invite you to browse our site and identify areas in which you have an interest. We welcome the opportunity to serve you or partner with you in fulfilling our mutual interests. Once again, welcome.
Dr. Kamilah Hylton
Dean, Faculty of Science and Sport