Open House 2019
The University of Technology, Jamaica (UTech, Ja), will be hosting its annual Open House this year under the theme "Find your place at the Birthplace of Greatness". 
This takes the form of an "Exposition" designed to provide opportunity to prospective students (Graduate and Undergraduate) to learn about ALL the courses of study offered at UTech, Ja and how these courses relate to their career choices.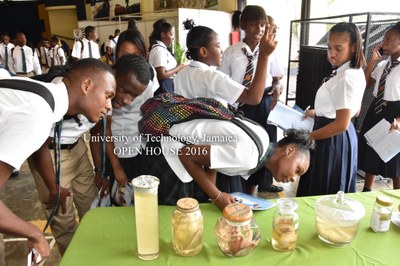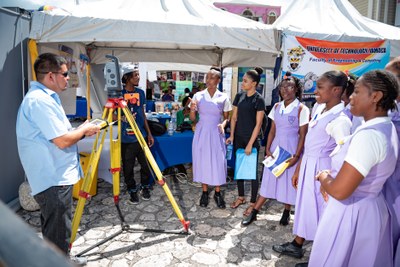 Day 1:  Tuesday, September 24, 2019 – KINGSTON, Alfred Sangster Auditorium, UTech, Ja. Papine Campus      10:00 am - 4:00 pm.
Day 2: Friday, September 27, 2019 – MONTEGO BAY, Old Hospital Park, Jimmy Cliff Boulevard ( (formerly Gloucester Ave) 10:30 am - 5:00 pm.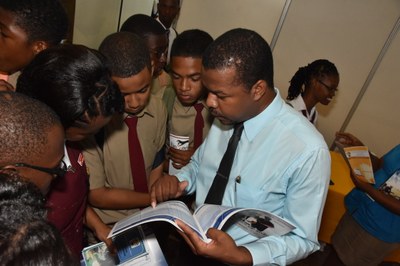 Target Audience - The General Public is invited
 - High School Students                                                                     - Guidance Counsellors
 - Parents                                                                                           - HR/Training Officers                                                    
 - Professional Associations
To confirm your school's participation, kindly complete and submit the confirmation form sent to your school or register here
    
 The day's activities will include:
Interactive presentations by faculty representatives
Demonstrations in our labs
Career Counselling
Face-to-face Application
Entertainment, Prizes and surprises


Submitting Applications at Open House
Prospective students are invited to submit applications for enrolment for Academic Year 2020/21 on the day.
Required Documents:
-          Copies of birth certificate
-          Certified copies of examination certificates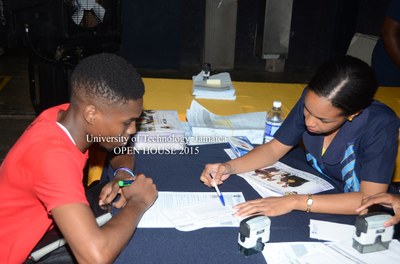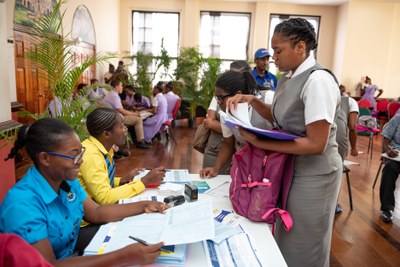 For further information about UTech, Jamaica Open House, please contact the Student Recruitment Unit at 876-970-5077 or Fax: 876-970-2095, e-mail: prospectinfo@utech.edu.jm