1 / 32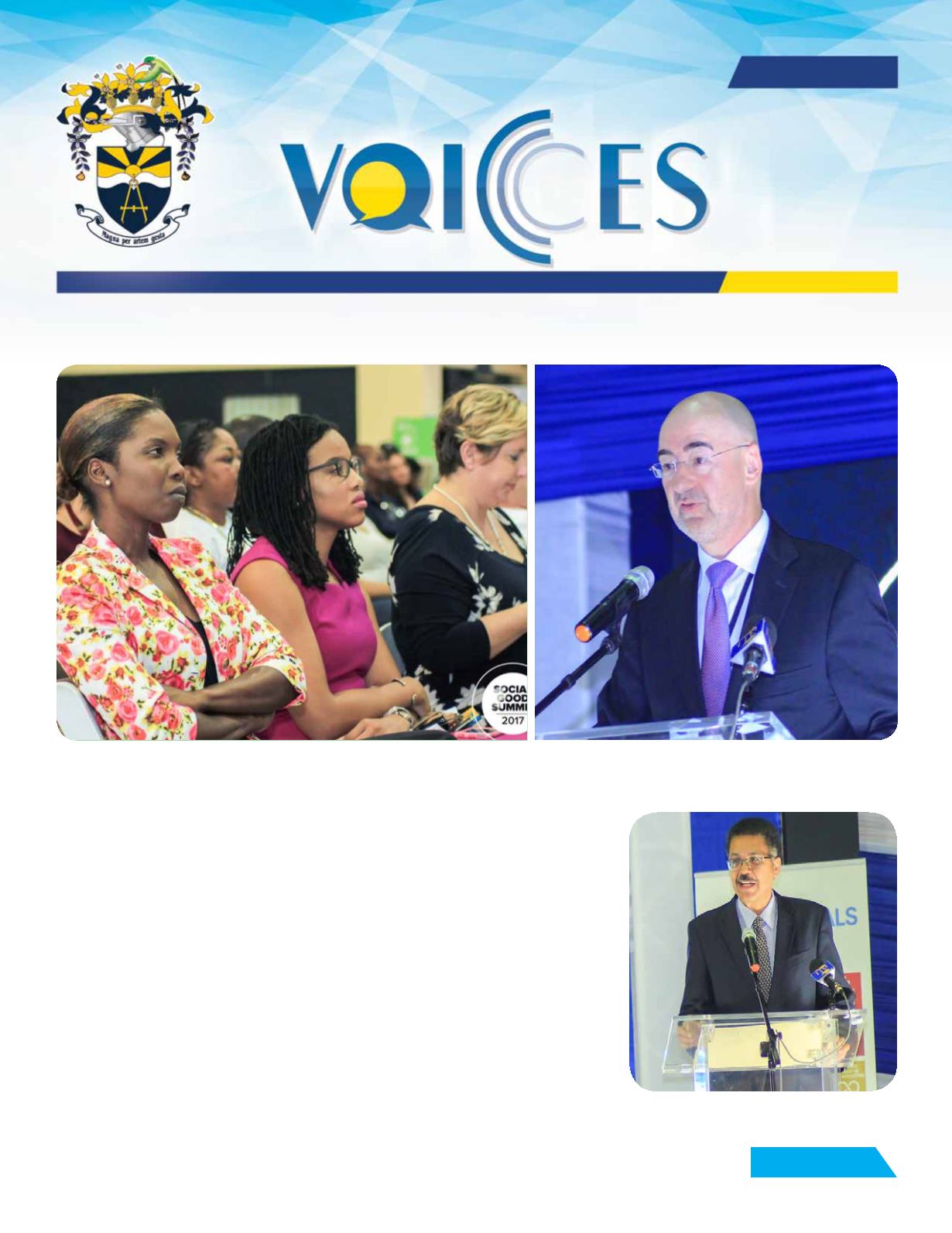 Volume 1, Issue 4
August – September 2017
University of Technology, Jamaica
T
he University of Technology, Jamaica was
proud host of The UNDP's Social Good
Summit 2017 held at the Alfred Sangster
auditorium on September 28. The Social Good
Summit is an annual conference organized by
the United Nations Development Programme
(UNDP) to examine the impact of technology and
new media on social good initiatives around the
world. Focusing on the theme, "We can unlock
technology's potential to make Jamaica a better
place," participants from government, public and
private sectors, civil society, academia including
university students and other youths through
speeches, exhibitions and discussions sought to
explore and initiate ways to increase awareness
on the Social Development Goals among
Jamaicans and on the impact of technology in
development.
UNDP Resident Representative, Mr Bruno
Pouezat in his opening address said, "UNDP
urges governments to encourage innovation
by allocating more financial resources and
establishing enabling environments through
policy, legislation and programmes."
Professor Stephen Vasciannie, UTech Ja
President in his address outlined a number of
social outreach initiatives undertaken by the
University and indicated that he welcomed the
opportunities beyond the Summit, to further
partner with the UNDP "to enhance our shared
interest in advancing a social good culture in
Jamaica."
Mr Bruno Pouezat, UNDP Resident Representative delivers the opening address at the UNDP's Social Good Summit hosted in partnership with UTech, Jamaica on
Thursday, September 28, 2017 at the Alfred Sangster auditorium, Papine campus.
UTech Ja Hosts UNDP's Social Good Summit 2017
Bi-Monthly Magazine of the University of Technology, Jamaica
Cont'd on page 3
Professor Stephen Vasciannie, CD, President,
delivering his keynote address.