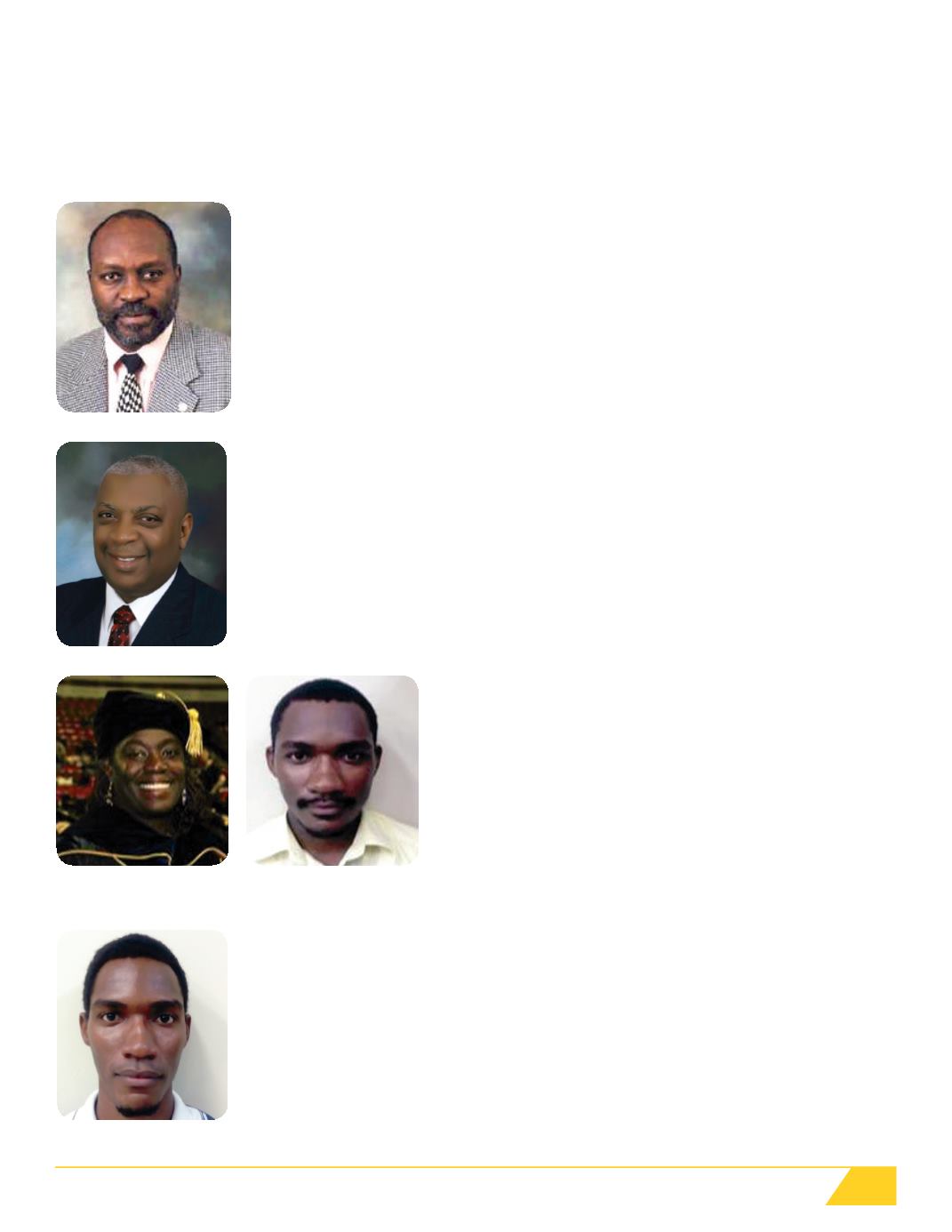 31
June 2017
| VOICES Bi-Monthly Magazine of the University of Technology, Jamaica
Recent Publications
UTech, Jamaica congratulates the following persons on their recent publications
Prof. Fitzroy Henry, Professor of Public Health Nutrition, College of Health Sciences
– on his article,
"Raising Healthy Children…Tackling Jamaica's Lifestyle Health Crisis"
published in Nex Generation – Jamaica's Premier Education, Career and Lifestyle Magazine,
Volume 2 - Number 6 – 2017.
Dr. Sherrene Bogle
has also co-authored the peer-reviewed conference paper
"An Investigation of
the Use of Facebook groups as a Learning Management System to Improve Undergraduate
Performance"
with
Mr. Rushane Jones, MPhil student and Technologist, School of Computing and
Information Technology (SCIT).
This study investigates the use of Facebook as a Learning Management
System on junior and senior students doing multimedia-based courses. Mr. Jones has submitted
the conference application form to attend the International Conference on Education and Information
Technology 2017 hosted by the International Association of Engineers.
Dr. Sherrene Bogle, Lecturer, School of Computing and Information
Technology (SCIT), and Mr. Lushane Jones, MPhil Student and
Technologist
in the School co-authored the Journal paper titled:
The
Use of ICT Multimedia Tools to Enhance Literacy at the Elementary
Level
in SCIREA (Science Research Association)
http://www.scirea.org
.
SCIREA is an academic publisher of open access journals and currently
has 40 open access journals in the areas of science, technology and
medicine. The paper investigates the impact of interactive gaming on
improving literacy at the primary or elementary level of education.
Dr. Paul Golding, Dean, College of Business and Management and Dr. Vanesa Tennant,
former Lecturer, School of Computing and Information Technology (SCIT)
– co-authored a
journal publication and teaching case titled, "
Strategy and Technology in Telecoms:
"
Digicel
Withdraws IPO.
" The case was published in the Journal of Information Technology Teaching
Cases, July 2017 and will be distributed via Harvard Business Cases.
Mr. Lushane Jones
Mr. Rushane Jones
Dr. Sherrene Bogle