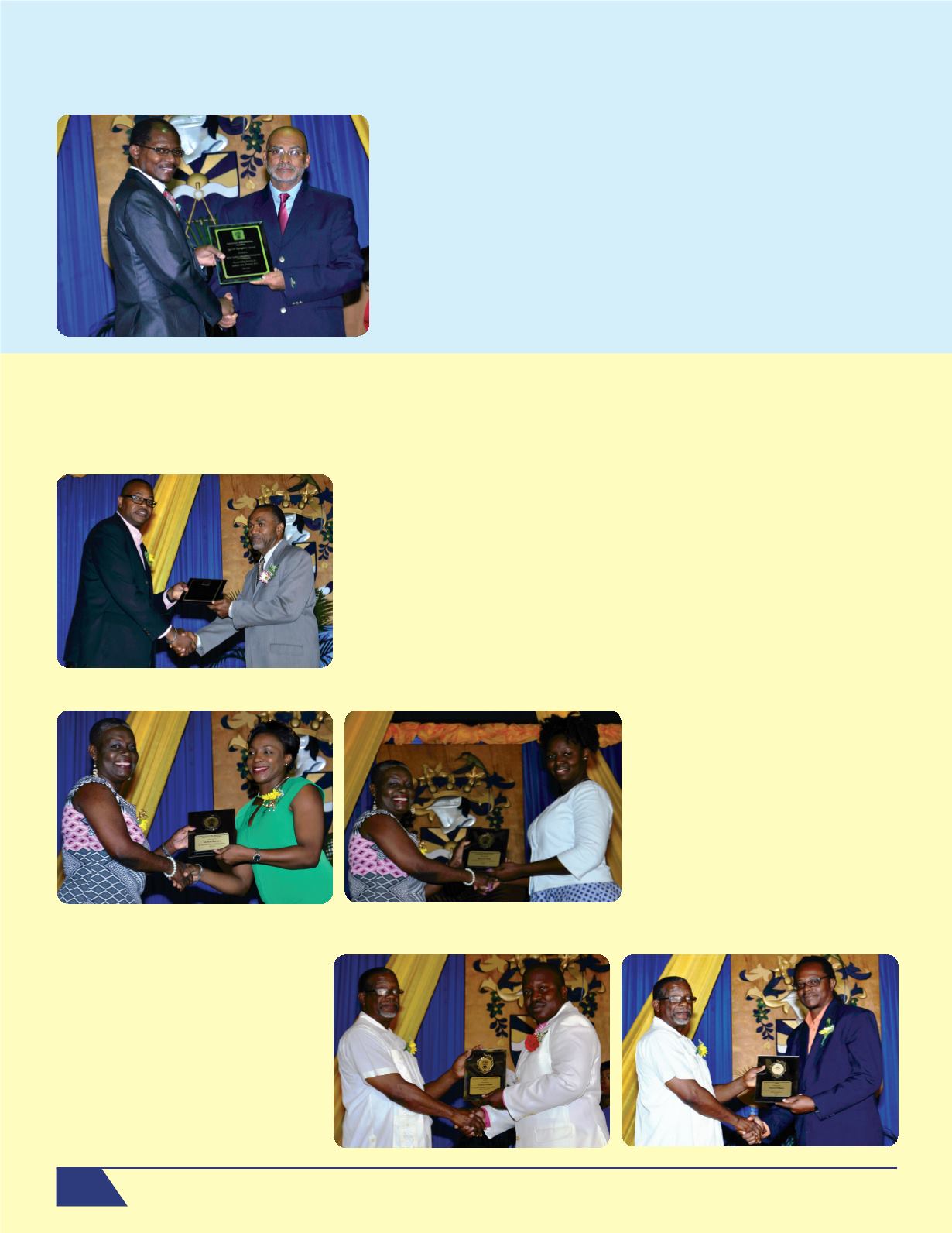 Prof. Colin Gyles, (left) Deputy President presents Mr. Glendon Johnson, Director of
Human Resources at the West Indies Alumina Company (WINDALCO) with the Special
Recognition Award in acknowledgement of his company's funding support through
scholarships for UTech, Jamaica students since 2007. Over the last ten years,
WINDALCO has provided in excess of $6.4 M to final year students in the School of
Engineering in the degree and diploma courses of study.
Union Awards
Special Recognition Award
VOICES Bi-Monthly Magazine of the University of Technology, Jamaica |
June 2017
24
UAWU: Mr. Osmond Campbell, (left) Negotiating
Officer, University and Allied Workers Union
(UAWU) presents awards for outstanding
contribution to the recently concluded Heads
of Agreement, to joint recipients Mr. Anthony
Gordon, Plumber, Facilities Management
Department and Mr. Clayton Williams, Lab
Technician, School of Engineering.
UTASA: Mrs. Janet Grayson, (left) Vice President
University of Technology, Jamaica Administrative
Staff Association (UTASA) and Administrative
Support, School of Computing and Information
Technology presents the award for dedicated
service to the Association to joint recipients
Miss Akeilyah Buckley Administrative Support
2, Procurement and Office Services and Miss
Marvette Hall, Administrative Support 2, School
of Engineering.
UTASU: Mr. Leebert Langley (left), Vice
President University of Technology, Jamaica
Academic Staff Union (UTASU) presents Mr.
Patrick Reid, Lecturer, College of Business
and Management with the award for
outstanding service to the Union.
Special recognition awards were given by each of the three Unions.