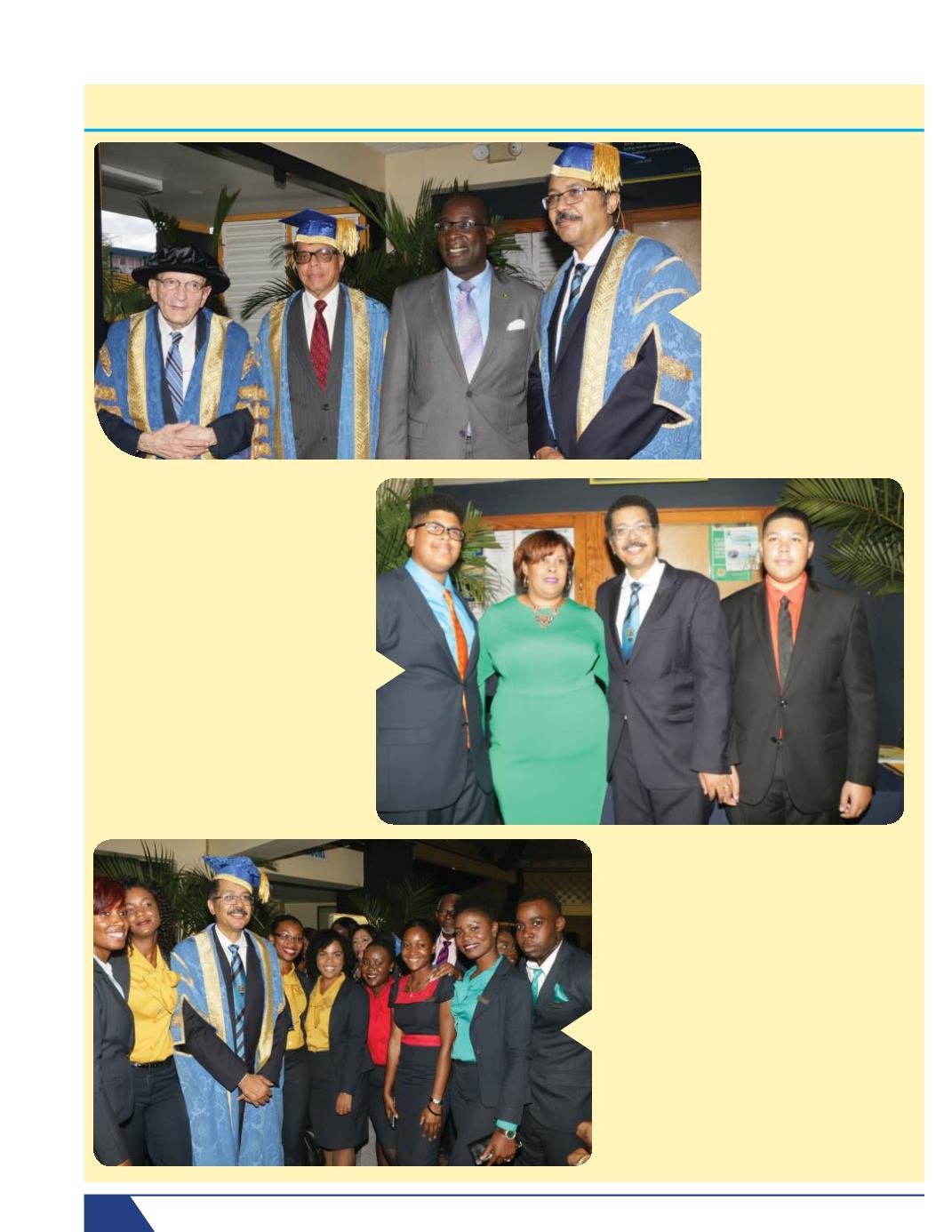 VOICES Bi-Monthly Magazine of the University of Technology, Jamaica |
April 2017
4
THE PRESIDENT'S FAMILY:
L-R:
Mr. Dominic Vasciannie, Dr. Lisa Vasciannie,
Prof. Stephen Vasciannie, CD and Mr. Sean
Vasciannie.
Prof. Vasciannie is surrounded by happy students
from the Montego Bay campus who were among the
many in attendance.
PICTORIAL HIGHLIGHTS
L-R:
Chancellor, the Most Hon.
Edward Seaga, ON, PC, Pro-
Chancellor, Mr. Richard Powell,
Minister of Education, Youth and
Information, Senator the Hon. Ruel
Reid, CD and President Prof. Stephen
Vasciannie pose for a photo post
ceremony.