Update On Situation at UTech, Jamaica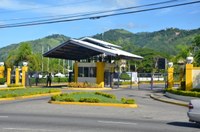 The meeting between the Management of the University and the leadership of the University of Technology, Jamaica Academic Staff Union (UTASU) which was scheduled for 3:00 pm today to discuss the current situation at the University did not take place.
I remain committed to dialogue with the leadership of UTASU in pursuing good and satisfactory outcomes to ensure that our priority obligation to our students is not compromised.  Generally, I hope that persons who are unwell will recover soon, and offer my thanks to all members of staff who undertook their responsibilities throughout the day.
Students are encouraged to attend classes as scheduled until further notice.
Professor Stephen Vasciannie
President
September 11, 2018