Dean's Message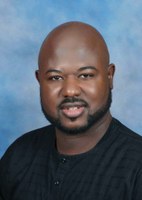 In recent years Jamaica and the wider Caribbean have made significant advances in building their human capital. At the leading edge of this development are technical and vocational education and training, and contemporary media and communication technology, the areas of emphases in the Faculty of Education and Liberal Studies (FELS). Located as it is at the nexus between training in creative technologies (communication arts and technology, and fashion) and technical and vocational education and training at the undergraduate level, and the formation of educational leaders at the graduate level, the faculty remains at the centre of Jamaica's development matrix.
In FELS, creativity drives our engagements, even as we strive to shape students who recognise citizenship—national, regional and global—as their primary responsibility and vocation. This citizenship reflects both an entitlement to be valued and nurtured within the community but also a commitment to recognise in others the dignity inherent in their humanity. To this end, we see our various programmes as preparing students for more than qualifications that serve to certify them for entry into their various careers. We see ourselves as offering students the opportunity to discover themselves as professionals that are dream chasers, who pursue goals with passion and dedication but who are also mindful of the need for ethical responses to their physical and social environments.
 We believe, too, in inter- and multi-disciplinary engagements. In this regard, we serve as the point of convergence for the multiple fields of study at UTech, Jamaica. At the undergraduate level, our foreign languages offerings, for instance, serve as the vehicles for students in technical disciplines to expand the scope of their professional worlds. Upon graduation, their language skills multiply their options for work and further study. And collaborations with the Schools of Hospitality and Tourism Management,  Engineering, Computing and Information Technology, and Building and Land Management provide two-way exchanges between our students in education and professionals in the disciplines taught in these schools. Our graduate programmes are built on a similar platform.
 As it consolidates its position as a pivot faculty at UTech, FELS seeks to develop a culture of openness and critical inquiry bolstered by an ethos of responsible creativity. These should provide us with the nimbleness we need to take advantage of opportunities in the changing world of education and training.  We invite you to join us in this venture, aimed at transforming students into proficient, innovative, ethical, enterprising and socially engaged professionals.
Rohan A. Lewis, Ph.D.
Dean, Faculty of Education and Liberal Studies