Project JA-Livity
The aim of Project JA-Livity  is to provide estimates of both acute and usual consumption patters and consumption trends of the Jamaican population at the individual level.  
The landmark National Food Consumption Study (NFCS)in Jamaica  will investigate consumption among Jamaican adults age 18 years and older , strengthen the UTech, Ja.  Wellness Centre  and  pilot the UTech, Ja. Wellness model in two (2) health delivery settings- one (1) urban and one (1) rural.
Data derived from this NFCS will be valuable to the Ministry of Health , Ministry of Agriculture , the food manufacturing industry and Ministry of Finance, among others.  
The National Health Fund (NHF) has provided fourteen million dollars ($14,000,000.00) to complete the project
Dr. Ellen Campbell-Grizzle- Project Director
Miss Delva Barnes- Project Manager
Mrs. Ava Simpson- Lead Researcher
Mrs. Janice Wissart- Medical Technology Expert
Mr. Rasheed Perry- Assistant Researcher
Miss Princess Bartley- Administrative Assistant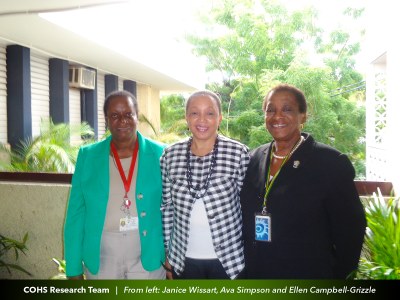 Email: projectjalivity1@gmail.com

 Project JA-Livity

 @jalivity

 project_jalivity